Wind Surf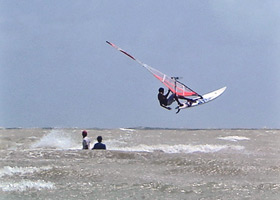 Wind
Over the years the spot has been known to be one of the best in Venezuela, the prevailing wind coming from E/NE will pick up speed near to the coast. The same phenomenon occurs to the island of Aruba.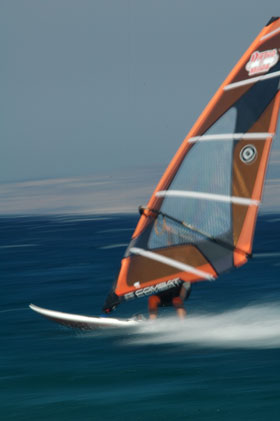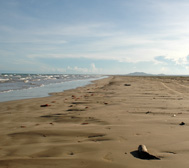 The spot
A reef protects the East side of the town from swells and currents. The best beach to practice wind surf is the South, only sand and with shallow water is the ideal place to learn without risk, inside the reef the water is almost flat even though the wind is on shore.
Moving South the water has more chops and away from the town there are medium to big waves, the size is changing according to distance and conditions. The waves are anyway really tame and even if not good to surf because of the wind direction they offer flat water in between and really good ramps to jump.
Going up wind is possible to surf on the reef, with strong winds the size of the waves can be some time really high, it is always better to ask advice before and especially check the water depth.
Sailing
During the period between January and July the sail most needed will be wave or slalom from 4.00 to 5.5 sq meters. Sailing in Adicora is always very pleasant, rarely the place is overcrowded, with usually less than 15 kites or windsurf at one time. Especially on week days is very quiet because the majority of habitué coming from nearby cities are arriving on week ends and vacations.
Custom search